June 16, 2021
Compensability of a Work-Related Suicide Claim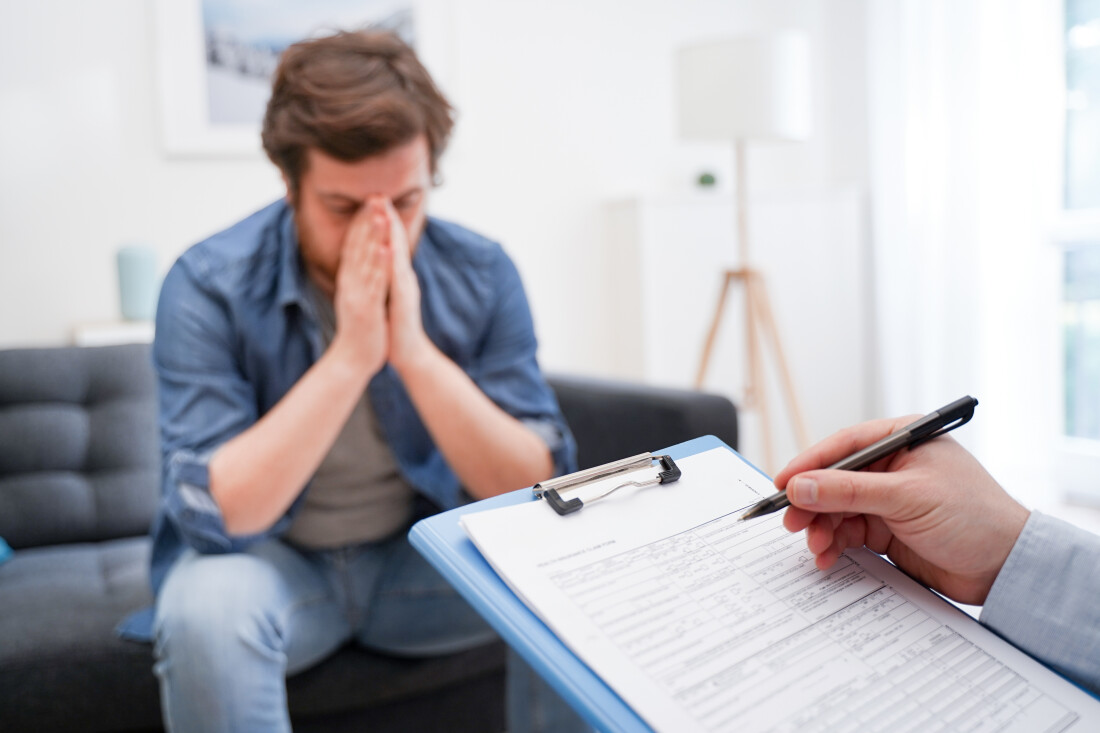 In recent years, mental health issues and suicide have become increasingly prevalent among Americans. The COVID-19 pandemic has only exacerbated this crisis. According to a CDC survey from June 2020, the pandemic has "considerably elevated adverse mental health conditions" in U.S adults. Data from the survey indicates that 42 percent of essential workers reported struggling with anxiety and/or depression. Most notably, 11 percent of all respondents seriously considered suicide within the preceding 30 days.
Overall, studies have shown that suicides related to workplace issues are on the rise, and the cause is often increased workplace stress and excessive workloads. Under what circumstances should the family of a worker who takes his or her own life be awarded workers' compensation benefits? Below, we discuss a recent instructive case from Pennsylvania followed by an overview of how Michigan law handles this increasingly important issue.
A Recent Case from Pennsylvania
A worker injured his lower back at work. The injury was deemed compensable, and the employer paid him some workers' compensation benefits. The employer then offered the worker a light duty job. He attempted to do the work, but was unable to due to continued back pain. He became depressed and developed irrational thoughts – he obsessed about the idea of being fired, losing the family home, and not being able to send his son to private school. He also worried he was being followed. While he was treated for general anxiety before the work injury, his mental status considerably worsened after the injury.
Approximately nine months after the work injury, the worker committed suicide. His surviving spouse then filed a claim for survivor's death benefits. She prevailed at trial, and the appellate board affirmed the trial judge's decision.
While on appeal at the Pennsylvania Commonwealth Court, the employer argued that the award of benefits should be reversed because injuries arising from intentional and self-inflicted acts are not compensable, and suicide is clearly such an act. The court rejected the employer's argument, and instead relied on a legal test that the majority of other jurisdictions have adopted: the chain-of-causation. This test deems suicide to be a compensable injury when all of the following criteria are present.
There was initially a work injury;
The "injury directly caused the employee to become dominated by a disturbance of the mind of such severity as to override normal rational judgement;" and
The disturbance resulted in the employee's suicide.
The court ultimately determined that all of the elements of the chain-of-causation test were present, and as a result, it affirmed the award of survivor's benefits to the decedent's spouse.
Michigan Law
While the current law in Michigan is very similar to Pennsylvania's chain-of-causation test, this was not always the case. In Hammons v Highland Park Police Dep't, 421 Mich 1 (1984), the legal issue was whether a widow was entitled to survivor's benefits after her police officer husband committed suicide because he was denied a promotion. The law at that time, called the delirium of frenzy test, awarded survivor's benefits when a worker who, as a direct result of a physical injury at work, takes his or her own life through an "uncontrollable impulse or in a delirium of frenzy" and without the knowledge of the physical consequences. In practice, courts would look at whether a worker deliberately planned their suicide and understood that it would result in death. If so, then benefits would not be awarded.
The Hammons court rejected the delirium of frenzy test and adopted a new one – the causal connectiontest. The court described this new test very plainly: "If the work results in a compensable mental injury and the mental injury results in suicide, the suicide is compensable."
We can think of Michigan's causal connection test as having two parts:
Work must result in a compensable mental injury, and
The mental injury results in suicide.
In order to satisfy the first prong of the test, a claimant must establish that the decedent developed a work-related mental disability as that term is defined in MCL 418.301(2) and MCL 418.401(2)(b). These statutory provisions, which are nearly identical, provide that a mental disability is compensable when: (1) the plaintiff's mental disability resulted from actual events of employment, (2) the worker's perception of the events is not unfounded and is grounded in reality, and (3) the work contributed to the mental disability in a significant manner. See Robertson v DaimlerChrysler Corp, 465 Mich 732 (2002). This requires a magistrate to compare the employment and non-employment factors contributing to the decedent's general mental health. See Gardner v Van Buren Pub Sch, 445 Mich 23 (1994).
If the claimant satisfies the causal connection test's first prong, the claimant must then prove the easier second prong. This usually requires minimal effort because there is usually an obvious connection between one's mental disability and subsequent suicide. See Wegener v East Lansing Pub Sch, 454 Mich 879 (1997) and Aubrecht v Co Op Servs Credit Union, 1998 ACO #495.
Conclusion
Since the mid-1980s, a majority of states have abandoned tests similar to Michigan's delirium of frenzy test, reasoning that an award of benefits should not be based on a worker's knowledge that they are committing suicide. In its place, these states adopted causation-based tests like those in Michigan and Pennsylvania.
In conjunction with the statistics that tragically show a rise in work-related suicides, we expect an increase in work-related suicide claims. If you are dealing with one of these claims or have a question about the law, please contact one of our attorneys. Our team is experienced in analyzing complex questions as well as providing guidance and recommendations. We are here to help.
Alicia Birach...248.785.4172...abirach@fosterswift.com
Brian Goodenough...517.371.8147 (Practice Group Leader)...bgoodenough@fosterswift.com
Mike Sanders...517.371.8210...msanders@fosterswift.com
Categories: Case Law Updates, COVID-19 and Workers' Compensation, Employee Benefits, Workers' Compensation